Does your recognition program allow employees to earn points for the recognition they receive?  If so, this post is for you!
Here at Terryberry, we're aware of the challenges faced when communicating with employees.  One challenge, that effects both employees and the organizations for which they work, is making sure that employees are aware of the Points they have available to spend.  After all, a points recognition and rewards program is most successful if employees are aware and excited about the points they have and the items they can redeem.
We've heard your requests for improved communication and are happy to introduce a new automated communication tool that will increase visibility and access for your employees to the points they've received.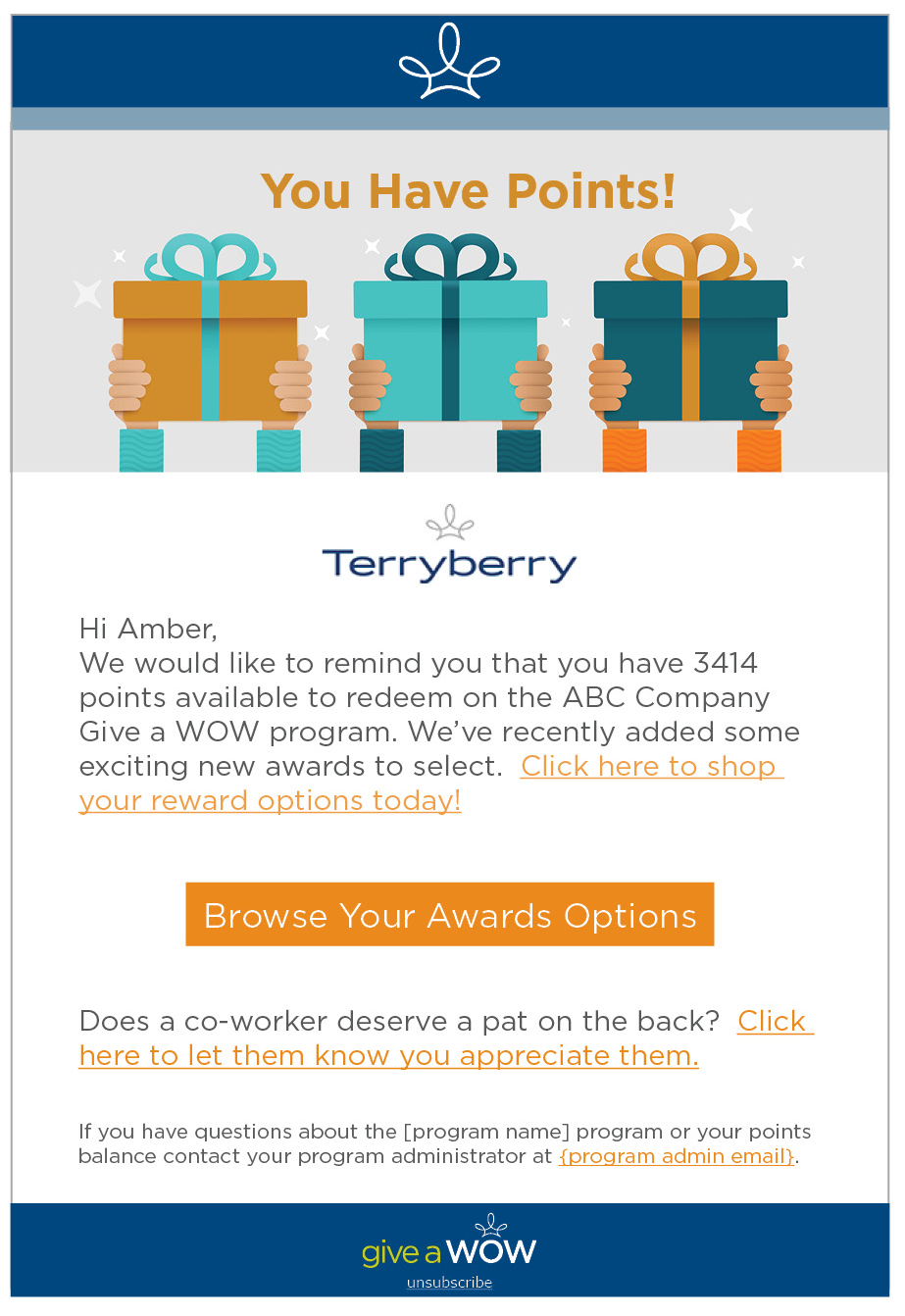 Communication drives engagement, so beginning next Wednesday (October 31st) we're going to launch weekly Points Reminder emails for all our points sites.  Employees will get a copy of the above template notifying them of their current point balance, and offering a link to the redemption page.  The Terryberry logo in the above template will be swapped out for your company's logo. For our Banners and Buttons customers, employees will receive a template branded according to your site.
If this is something you don't want your employees to receive, please let your 360 Recognition Specialist know, and we will opt your organization out of the reminder emails.  Employees can also unsubscribe from these emails individually according to their preferences.
Terryberry and 360 Recognition team remain committed to doing everything we can to make your employee recognition program a success.  Should you have any questions or concerns, please reach out to your 360 Specialist.