Employee engagement – we have an even better app for that. Terryberry is excited to announce the release of our new and improved 360 Recognition 3.0 App to its users.
Launching officially October 19th! Feel free to download the app today and get familiarized. The app is available for Android or Apple devices. These download details and instructions will also be located on your company's marquee come launch day.  The 360 Recognition 3.0 application is supported on Android 7 or newer, and IOS 12.4 or newer, for the best experience, make sure to have the most recent OS installed on your mobile device.
The 360 Recognition app from Terryberry makes it easy to give coworkers recognition anytime and anywhere. Giving recognition for employees' contributions is the most effective way to increase employee engagement in the workplace.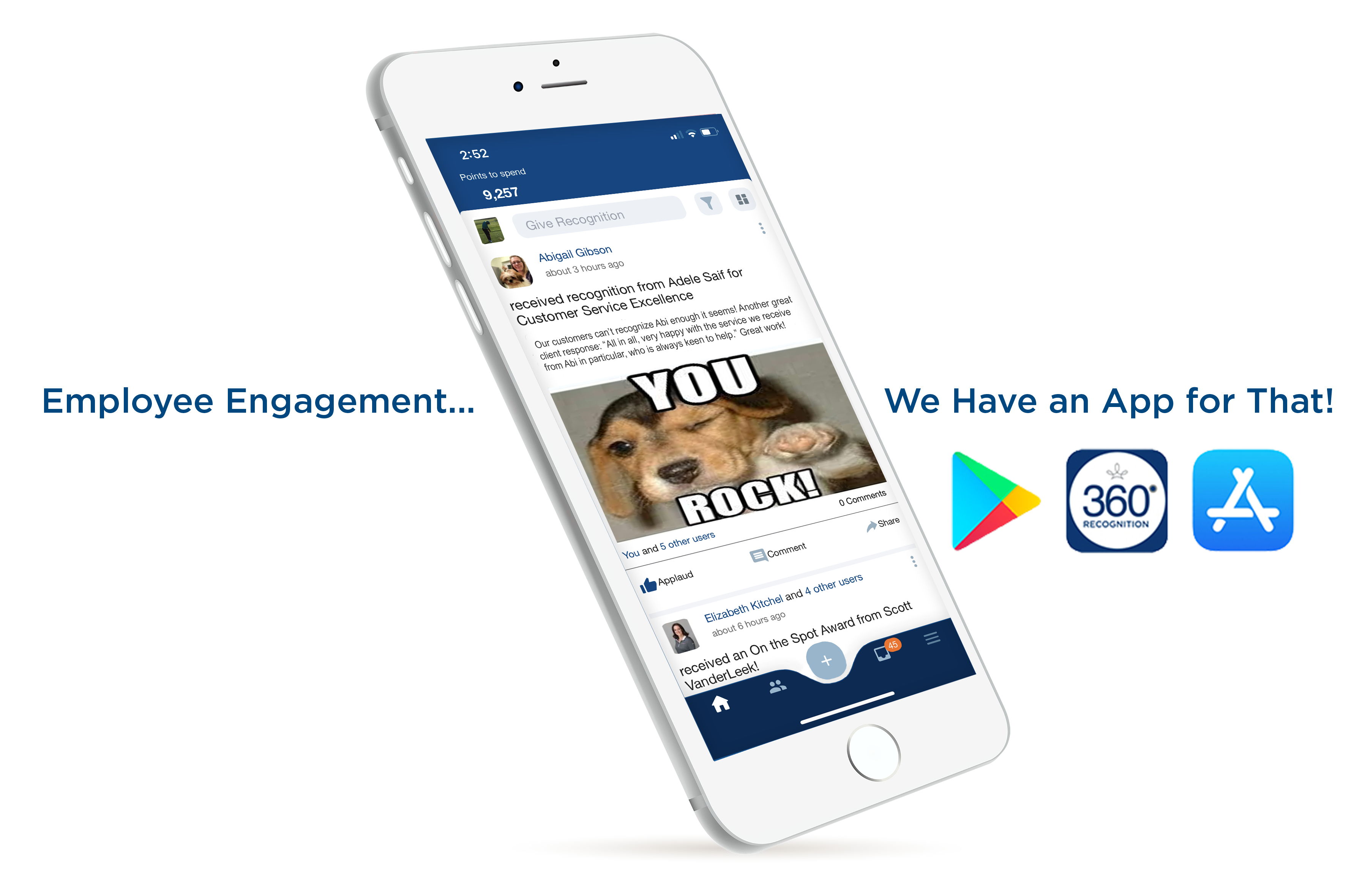 Regardless of if you and your employees are currently using the Give a WOW app or previous 360 Recognition app, we are now combining both into one comprehensive app – packed with easier navigation and a sleek updated look.
Simply login to the app with your organization's recognition program unique credentials and connect to personal interaction with engaging, easy-to-use tools.
View the tutorial video on how to login to the new 360 Recognition App. We will be providing an additional tutorial video for logging in for SSO users without an email.
Features of the 360 Recognition App
Say thanks for a job well done
Provide peer recognition, social media-style
Give tangible rewards for achievements
Reflect and connect with your entity's brand
Communicate successes throughout your business
Connect your people with the goals and objectives of your organization
…and so much more!
Looking to communicate to this new app to your employees? Download this helpful pdf flyer with easy to download QR scan codes.
The 360 Recognition App from Terryberry provides mobile access to the interactive features of your entity's 360 Recognition or Give a WOW program. Give recognition, view recognition, manage settings, and more staring today!
************************************************************
Please note, the previous Give a WOW and 360 Recognition apps will be discontinued in 6 months.