To our valued customers.
Over the weekend of December 17th 2017, Terryberry will be updating the landscape of 360 program for desktop and mobile devices! This enhancement will eliminate "whitespace" or blank space that can be used for future features.
How Will This Affect You?
This is purely cosmetic and will not affect the functionality of your program. As seen on the screenshots provided below, the enhancements will apply to the type of program you currently have. e.g. If you have an awards panel, your award panel has been relocated to the right side of the screen. Any custom banners and buttons will merged to the new layout.
Why Change the Interface?
The goal is to always enhance the user experience. The new interface makes the best use of the available space on the screen for the user, and helps to accommodate future enhancements and features for your program.
Interface Updates:
Full width screen. This will allow the user to have an enhanced view of the their home page.
The "award panel" has moved to the right side of the page.
The button for giving recognition has been given a cosmetic change.
Desktop View: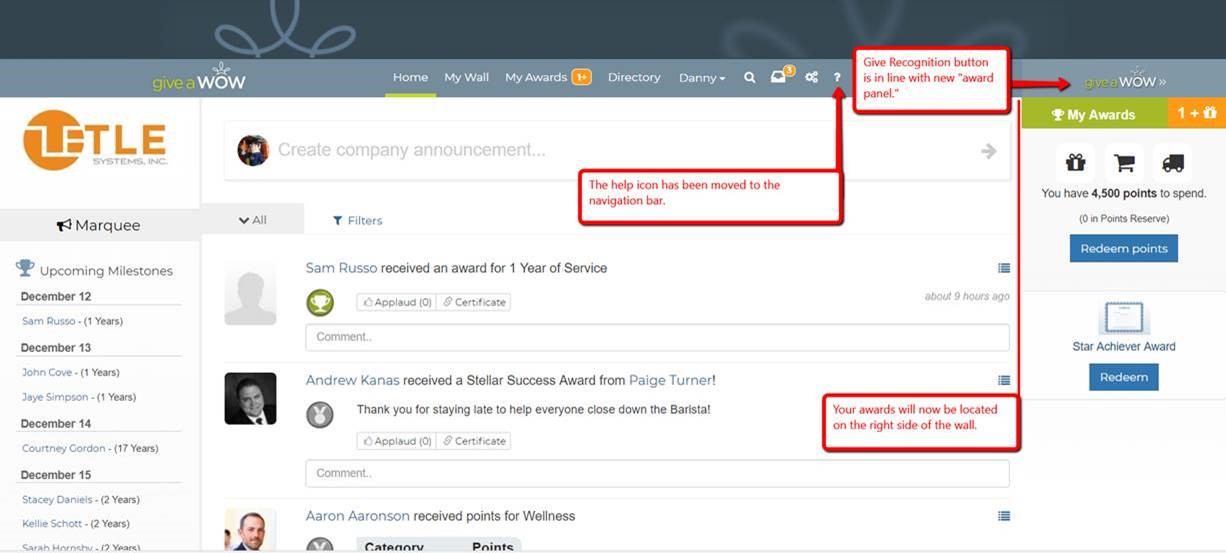 Mobile View: