Terryberry is thrilled to introduce the newest feature for 360 Recognition, helping you celebrate every employee's birthday without missing a beat. Our new birthday automation will create posts and notifications every day for those employees who want to share the opportunity to celebrate with their peers and coworkers.
Say goodbye to manual processes and missed celebrations. With the new birthday automation, employees who have elected to share their birthday will receive a Happy Birthday message rain or shine, workday or weekend, crunch time or holiday! No one gets missed, no one feels left out.
Looking to add something extra to your best wishes and warm regards? Add a little icing to the cake by including a gift or points for your employees to redeem automatically, given alongside their birthday post.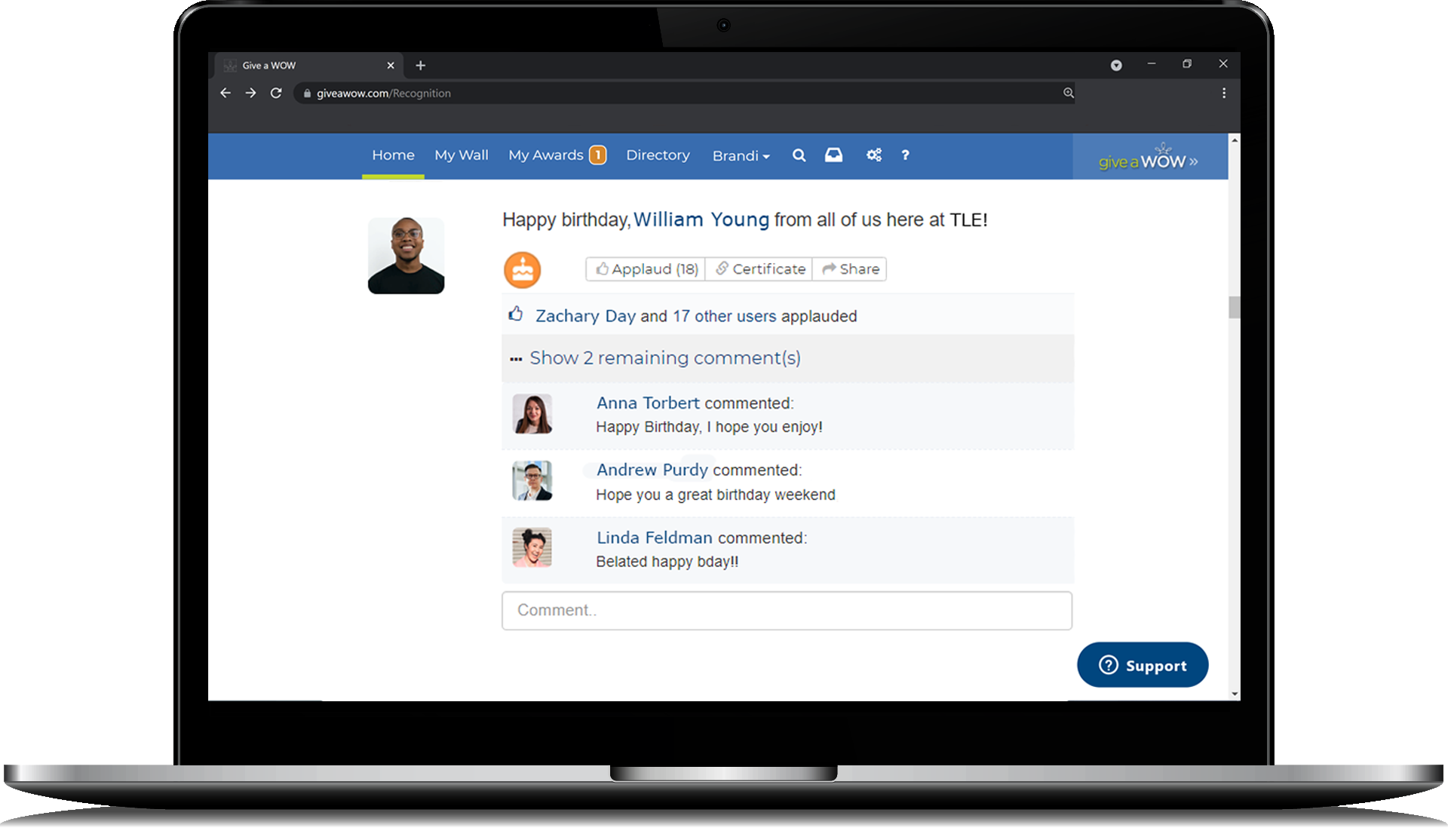 You don't have to wait to blow out the candles, the Terryberry team is ready to add birthday awards and automation to your 360 Recognition program today! Contact your 360 Implementation or Customer Success specialist to take your employees' birthdays to the next level. You won't even have to save us a slice of cake.