Our next Platform Promote is scheduled for late evening on Friday, February 22nd.  There are some important changes being made to the layout of the Admin Page and the Admin Menu used to navigate to different administrative tools for your recognition program.
Admin Page Layout Changes: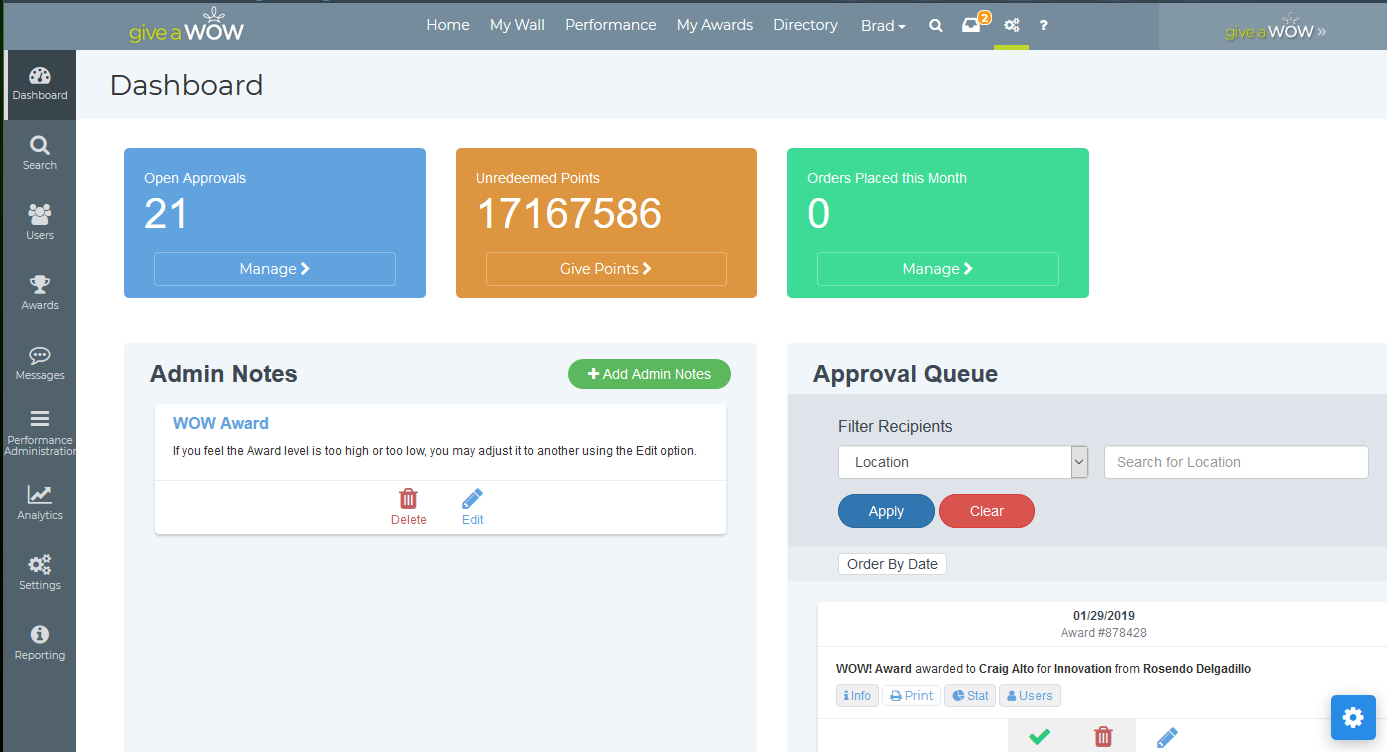 We've flipped the Admin Notes section with the Approval Queue to help you draw more attention to program instructions and communications posted on this page.  We've also condensed the Menu on the left side of the screen into a more compact view that utilizes Text and Icons to help you find the tools that you're looking for.
Admin Menu Updates: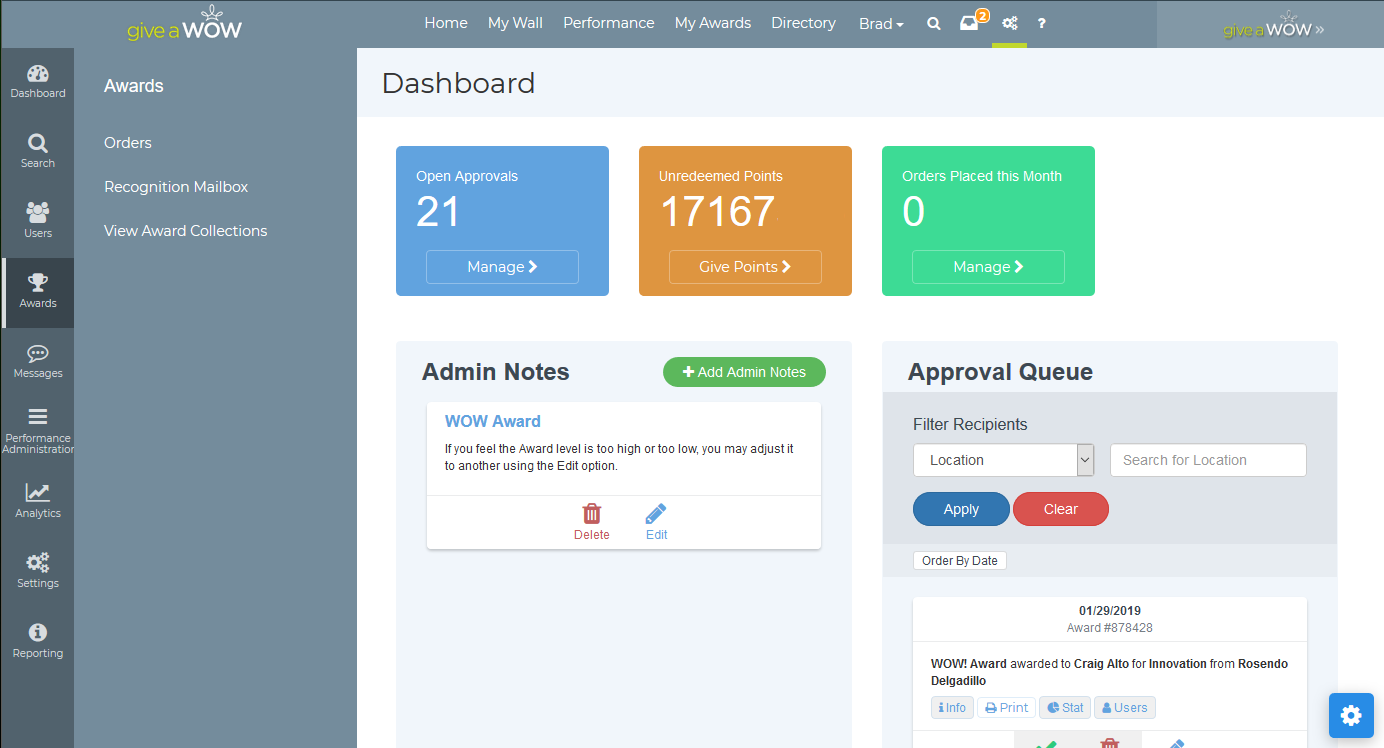 Along with updating the Menu Layout to utilize a more compact view with Icons and Text Labels, we're also updating the submenu format.  Previously, when you clicked a menu item, the submenu would drop down beneath the selected menu item, and users often were required to scroll to find the option for which they were looking.  With the new layout, the submenu will open in a new panel to the right of the main menu, allowing you to find and select the desired option without all the scrolling.
Banners and Buttons/Brand Color Updates:
For those of you utilizing a site branded with our Banners and Buttons package, we have developed new skin settings that will allow us to update the menu colors and the dashboard widget colors to reflect your site's look and feel.  If you would like us to update this section to better match the rest of your site, please reach out to your primary 360 Support person.
Again, these changes are planned for our February 22nd promote, which will take place Friday evening outside of regular business hours. You will be able to see the new Admin Page and Menu Layout on your sites Monday morning.
Have questions or concerns?  Reach out to your 360 Recognition Specialist!